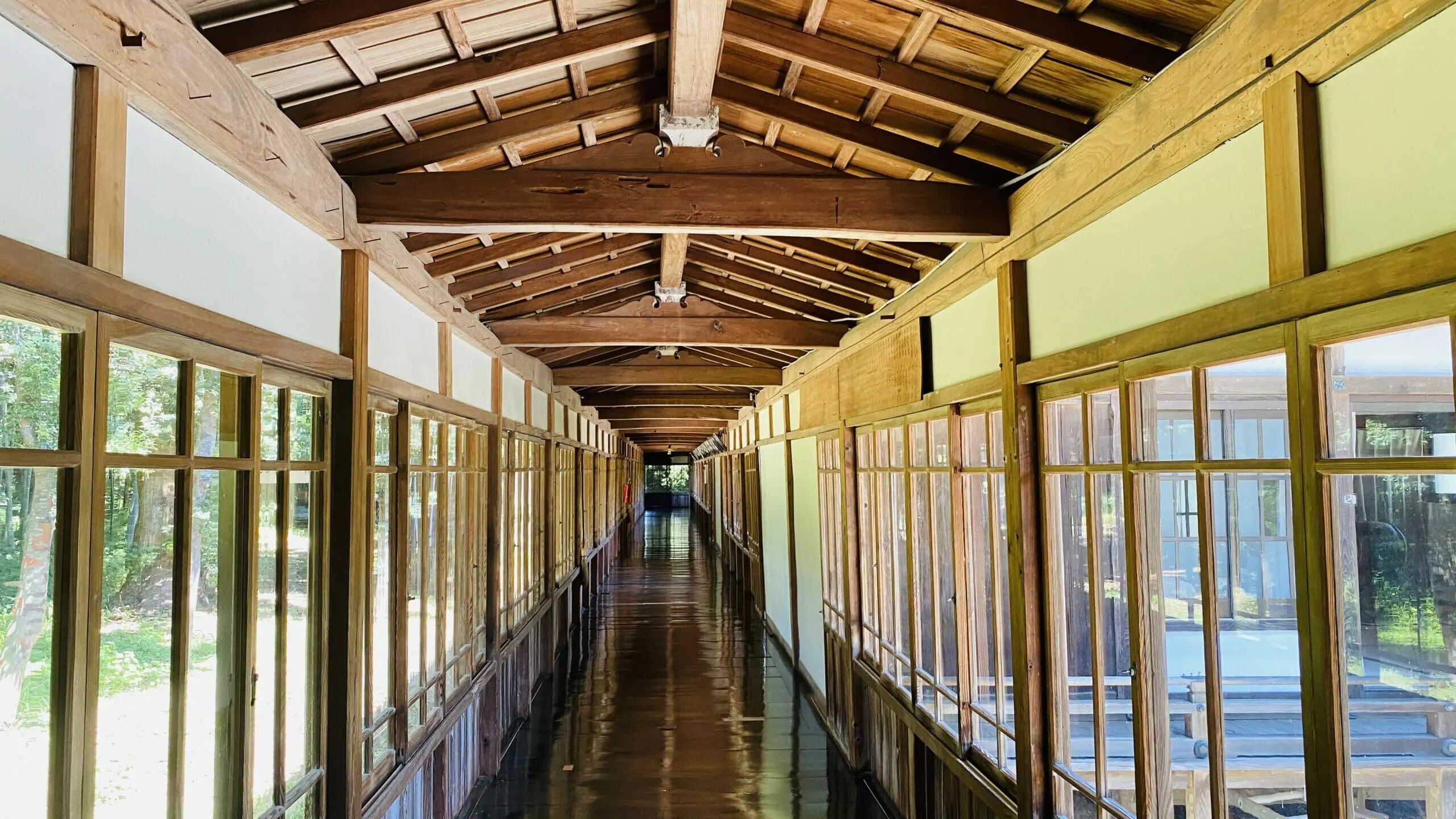 Komatsubarayama Kyoninji Temple
Locals' Recommendations | Visit Chiba | Latest update:2021/12/22
Kyoninji Temple is just 10 minutes away from Awa-Kamogawa Station by car or community bus. This temple holds a deep connection to Nichiren Buddhism and also to its surrounding nature. There is a type of pine tree in front of the temple called a maki or Buddhist pine. It is said that on this tree the god Kishimojin appeared and guided Nichiren Shonin to safety. Nichiren Shonin, the great Japanese Buddhist, was trying to run away from persecution, and was saved by Kishimojin in the area where the temple was eventually built. Thanks to this legend, this tree holds special value to this temple.
Kyoninji Temple features exquisite wood sculptures inside the temple carved by a famous sculptor who was known as Ihachi. They cannot be seen from the outside, however, visitors can enter the temple by requesting for a guide at the temple office. The temple is kept by a single monk, who devotes his life to the maintenance and preservation of Kyoninji Temple.
The temple grounds are particularly impressive with a highly detailed exterior and beautiful hydrangea flowers adorning its gardens during the rainy season. This garden is well taken care of, creating a unique harmony with the temple structure that invites meditation and search for inner peace. The interior features long dramatic hallways too.
Kyoninji Temple is the traditional portrayal of the Japanese holy ground, mixing nature and religion in a background of seasonal colors, an invitation to anyone seeking a beautiful place for meditation or to take breathtaking photographs.