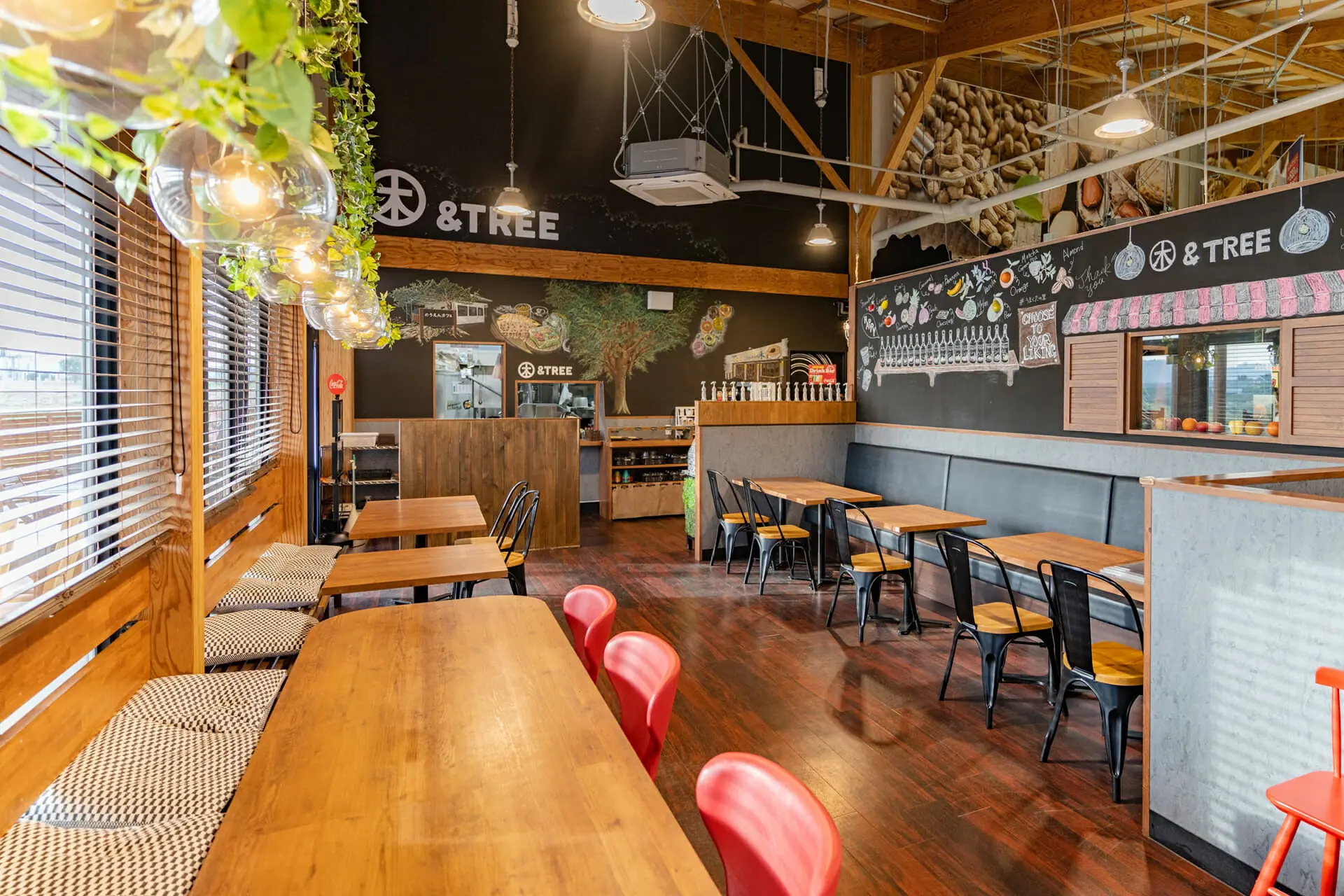 Farmer's Café &TREE: Not just healthy, its satisfying!
Locals' Recommendations | Visit Chiba | Latest update:2022/04/15
Enjoy local hospitality through farm-to-table fresh ingredients. The Restaurant and Café &TREE in Kisarazu City serves variety of original dishes from both land and sea, such as assorted platter meal, noodles, pizza, and sweets, and is being visited by people from the area and the neighboring towns. The open architectural design of this 'farm café' helps create the relaxing environment for a delicious and refreshing time.
Assorted veggies and beef stew pie platter
This mouth-watering vegetable-concentrated platter is made from freshly picked ingredients, pickles, mousse, homemade bagels, and thick and hearty stew. A perfect meal for all season.
Toasted bread with cream sauce seafood filling and vegetable platter
Soup or bread? Why not soup in bread! Enjoy this delicious and healthy meal perfect for brunch time. The rich and creamy seafood in a crusty hot bread combined with warm vegetable soup and salad is without doubt a complete meal to start an amazing day.
Udon noodles in shrimp and cod roe cream sauce
If you are a fan of both Japanese udon noodles and cream sauce pasta, this dish is divine! It's a perfect combination of taste, aroma, and texture, and a perfect meal for winter time.
Mix and make juices
In addition to mouth-watering dishes, you can also make your own drink mixture. Create your own ingredients from the lineup of syrup selections available at the bar.