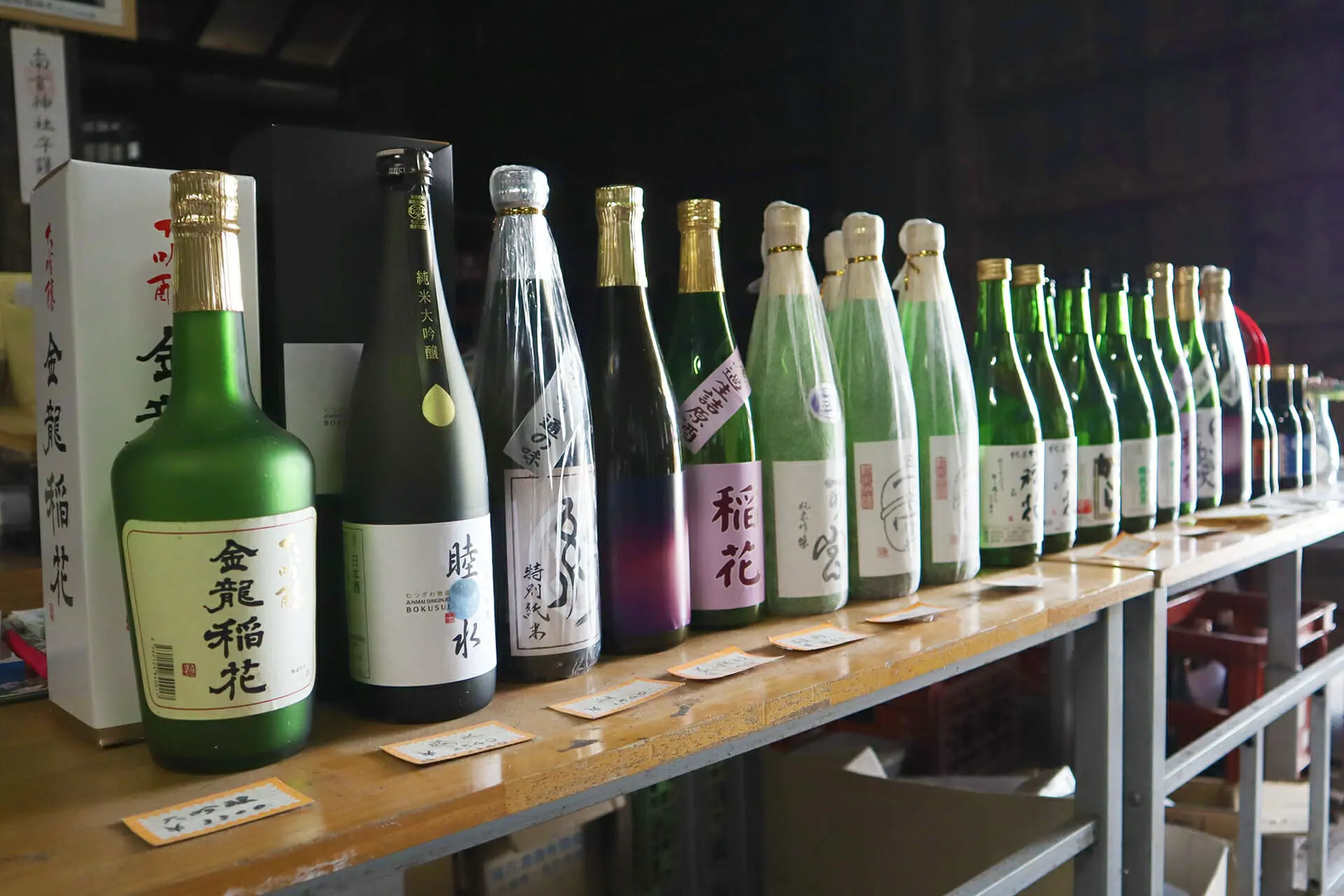 Catching the Sake Wave: Ichinomiya Town's Japanese Sake
Locals' Recommendations | Visit Chiba | Latest update:2022/04/15
Inahana Shuzo, a local brewery founded during the Edo period around 250 years ago, blends the use of traditional and modern techniques to make their own sake. This Inahana Sake can be found in various stores around town as it pairs well with much of the local cuisine. There is a guided tour of the facilities for those who want to see their brewing facilities, from their initial fermentation area to the bottling and retail section which is a golden chance to personally witness the operations of a small local brewery in Chiba Prefecture and –due to some luck with the renovation permit assessment period—some of its historical remaining architecture that remained with Inahana from the 1750's.
Personally, I highly recommend Inahana for sake aficionados and fans, newcomers and those curious of heart to the world of sake. It even has something to offer to visitors to Chiba who are interested in architecture too. Remnants of many architectural styles can be found on the premises, from the earthen plaster on the traditional storehouse to the brick chimney with a French laying pattern. In addition to the architectural vantages within the premises, there are also tools that have been used for over 100 years within its premises such as the wooden tubs, covers, and paddles.
The tools Inahana Shuzo uses today have been passed down from one generation to the next, some of them have even been used by the family for over a century. According to the owner, this is one of the factors that gives their sake brand its crisp and refreshing flavor. It is a must drink while in the local area since the aftertaste interplays with the local cuisine, eliciting a fresh impression after every sip. Whether it is the fried foods, soups, or salads that tend to have more distinctive flavors in Ichinomiya, the Inahana selection is never a wrong choice. A word of warning though, it is very easy to finish it off far too quickly. There are some who drink Inahana sake as if they are drinking water!
The clear Inahana Japanese Sake (Nihonshu) is a very mellow and smooth drink while the distinct taste expected of sake slowly stimulates the taste buds. I highly recommend it for those who prefer a lightly flavored drink and for those who want to enter the world of sake since most of the selection has a moderate and clean, even gentle, yet crisp taste.
Their Dai-ginjo and Nigori-shu selections also tend to have a crisp taste and are also selections that I particularly recommend.
Although Inahana has quietly continued its humble services, there are talks about renovations for the brewery. Just as waves ebbs and flows, sake drifts along against the test of time. I personally am impatient to see how Inahana and its sake blossoms next.