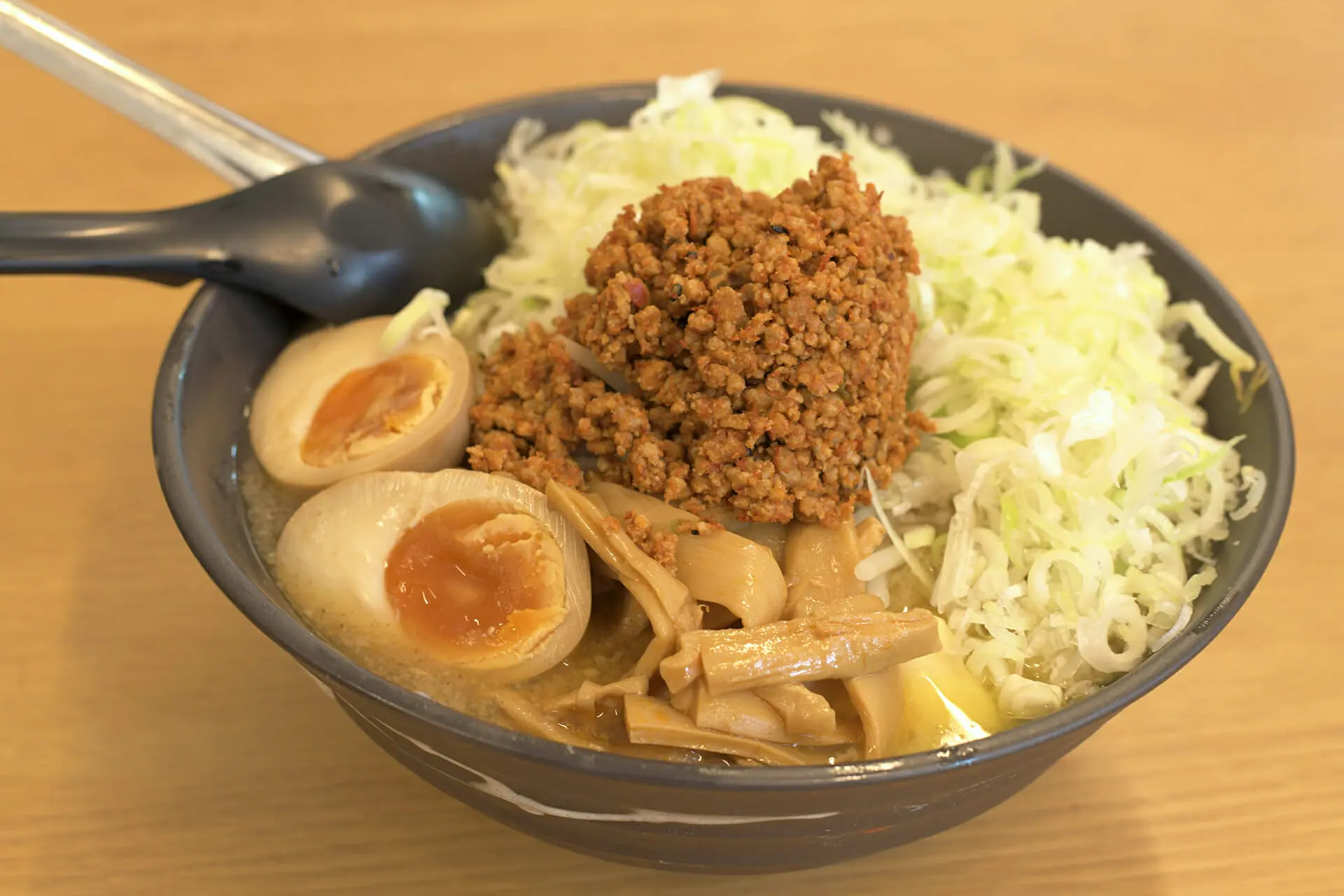 Catching the Food Wave: Ichinomiya Town Ramen Shop
Locals' Recommendations | Visit Chiba | Latest update:2021/12/22
Literally a stone's throw away from the station, Meito Shokudo is a Soba-ya serving ramen, gyoza, nibbles and more! It is right across from the West Exit of the Kazusa Ichinomiya JR train station. It is a great place to drop by for a quick refuel session and a great place to wait for the train after a long day of hanging out in Ichinomiya!
The nostalgic and hearty flavors from the food juxtaposes just fine with the fresh interior from its renovation a few years before.
For local residents, the smell of ramen after getting off of the train is a terrible temptation and the impactful flavor of ramen often wraps things up nicely for the day – especially for those who went bar-hopping or surfing! For tourists, it is an excellent treat to end a busy day leaving a satisfied feeling of being well fed, and well prepared for a mid-train nap.
Meito Ramen dishes are very suitable to those more used to stronger and heavier flavors but still wanting to enjoy a meal with traditional Japanese flavors. The inside decoration is bright and pleasing to the eye, and yet it still has many areas overflowing with a traditional charm such as the indoor shrine. Everything stands out in their ramen – whether it is the char siu pork, the noodles, the aji-tama (marinated egg), the menma (fermented bamboo shoots), or the soup!
The store also provides large and well-stuffed gyoza dumplings for those who enjoy gyoza hunting. Just one bite into the gyoza leaves an explosion of flavor (and filling!) that doesn't lose out to the ramen. It is a wonderful dish that is immensely satisfying with any accompaniment and should not be left out in a hearty dine-in meal.
The tantan-men – a Japanese fusion dish of the Sichuan Dan Dan noodle- has a bit of a kick to it, but the butter makes the stock thick and creamy and balances out all of the flavors intermingling in the ramen to bring about a harmony between the ground meat, noodles, and beansprouts. Topping it off with a swig of beer or a sip of the Nihon-shu – or soft drink for those under the age – just leaves an agitation for wanting more. It has a unique charm that can't be found in Mobara nor Katsuura for those looking to do a tantan-men hopping tour along the Sotobo Line.
There are also many side dishes for those only wanting to eat a small portion of food! With a relaxing and bright atmosphere, Meito Shokudo delivers an appetizing array of food and is perfect for those waiting for their next train – or even for the one after!