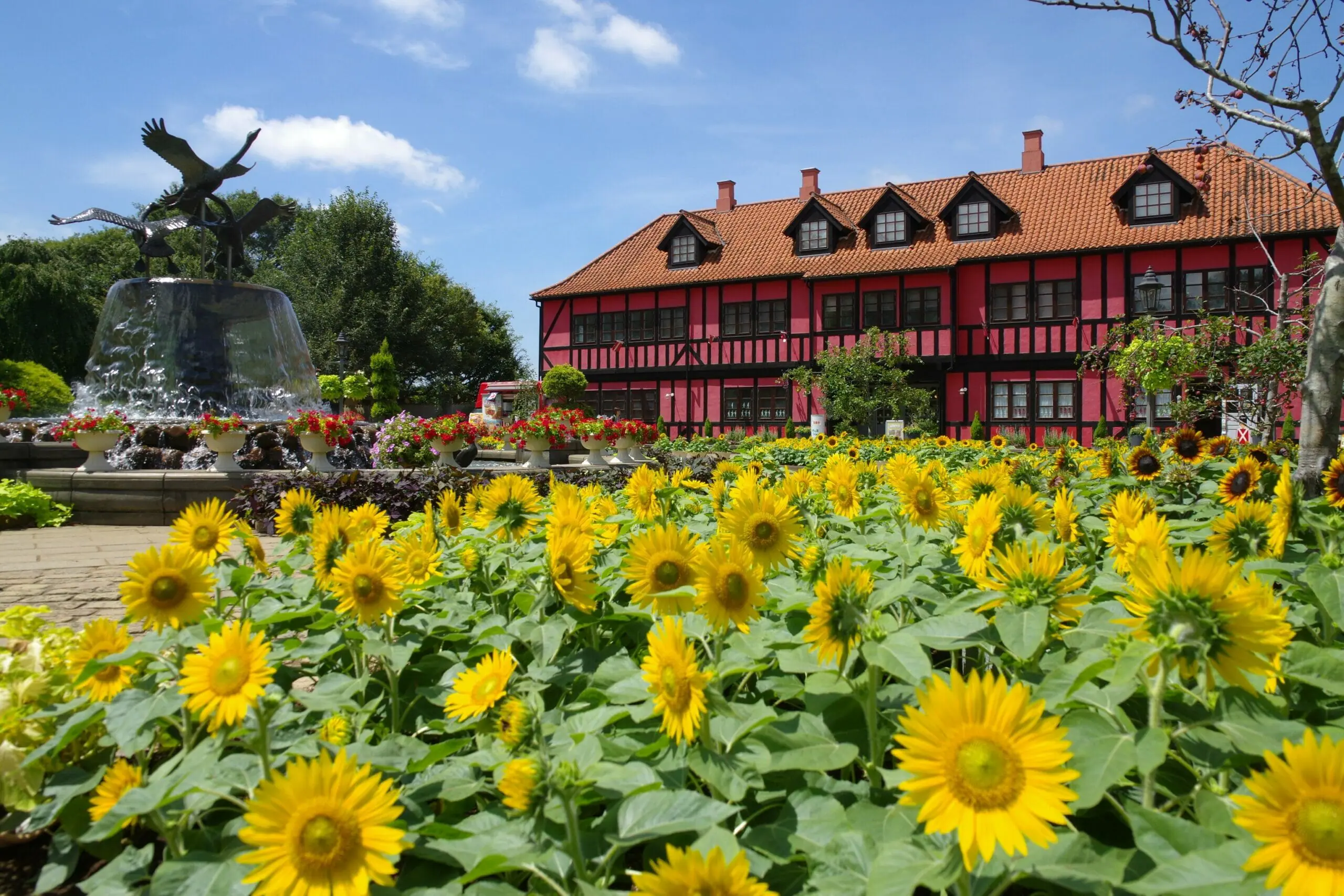 Summer Nature Getaway Course in Chiba
Things to Do | Visit Chiba | Latest update:2023/03/30
Summer in the concrete expanse of Tokyo can be a sweaty endeavor. You won't have much issue if you prefer indoor activities or shopping, but the great outdoors in nearby Chiba will show you how fun and rejuvenating the hot season can be. We have a "model course" with park experiences for enjoying the forest, flowers and beach, designed for those looking to take a day-long trip from Tokyo. Start your day in Funabashi City, and end it by catching the sunset along the Inage coast.
The full name of the first stop is H.C Andersen Park, named after the famed Danish writer Hans Christian Andersen. It's with good reason too, as you'll feel as though you've stepped into a fairy tale world – and only 90 minutes from Tokyo. This picturesque park has been consistently chosen as a top theme park, treating visitors to stunning displays of seasonal flowers, as well as Danish architecture; the traditional windmill being the most recognized symbol. The fun goes beyond just the nature and landscaping though, as there are craft workshops, jungle gyms, shopping, and all sorts of seasonal activities for families and small groups. The massive size of the park puts it about 40 minutes from JR Funabashi Station, but the "Andersen Liner" bus will take you directly there with no stops. Come see a world within a world here, full of mesmerizing foliage and flowers just east of Tokyo.
The Funabashi Forest Park is another great option to escape the day to day monotony of city life. Here you can jump into the wonderful world of Japanese nature. Less adorned with facilities and attractions than the nearby H.C Andersen Park, this is a preserved slice of wilderness, maintained for the enjoyment of all who visit. There are, of course, large spaces for picnics and sports, but one popular option here is something that goes hand in hand with outdoor summer fun: Barbecue! The barbecue area is expansive, with many charcoal grills for you to use. Please note that you can't bring your own barbecue equipment like tongs and coals, but it is all readily available for rent. You can, however, bring any foods you would like to grill, but these are also easily purchased in the barbecue area.
After strolling the dense forests of Chiba, you'll surely crave a rejuvenating seaside breeze, and the Inage coastline is the place to be! The Inage Seaside Park can be reached relatively easily from Funabashi Forest Park. Take a bus to Misaki Station on the Shin-Keisei Line, then ride to Keisei Inage Station. Another 10-minute bus ride will put you in one of the most eventful places along Tokyo Bay. It's a great place to end your day by catching the sunset, but it's also definitely worth spending a whole day here too, as there is simply so much to do. The park is like a resort, with cafes and botanical gardens if you're looking to take it easy. But you can easily make your way down to the beach for some white-sand seaside fun, or stay within the park to enjoy the pools and waterslides. Windsurfing or stand-up-paddle surfing lessons are popular here as well, giving you options to expand your watersport horizons. The bus ride back to Inage Station will put you on the route back to Tokyo, concluding a summer day of both relaxation and action!
You can find more information about the Inage Seaside Park here: https://www.visitchiba.jp/things/inage-seaside-park/